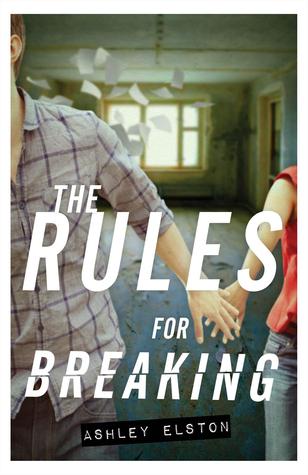 ISBN:
1423168984
Book Genre:
YA Mystery/ Contemporary
Release Date:
May 20th 2014
Publisher:
Disney-Hyperion
Goodreads Synopsis:
Anna Boyd almost lost her life to get what she wanted most in the world: freedom.
But just when it seems that her family has finally escaped Witness Protection, the illusion that Anna could resume a normal life comes crashing down.
The deadly man Anna knows as Thomas is still on the loose, and now he's using her as a pawn in a dangerous game with the drug cartel determined to silence her forever. When Thomas and a mysterious masked man capture not only Anna but also her fragile younger sister and her boyfriend, Anna decides it's time to break all the rules-even if it means teaming up with the lesser of two evils.
Anna will do whatever it takes to protect the people she loves and win her life back once and for all. But her true enemies are hidden in plain sight. Before long, Anna will learn that putting her trust in anyone may be the last mistake she ever makes.
Review:
I had many reservations about reading this sequel because I'm always terrified of sequels of contemporary or mystery stories. Most of them don't hold up to the first book in the series, or things happen that you wish didn't or a whole mess of things could just bring it down. Once I finally decided to get around to reading this book, I realized my reservations were unfounded and this book was just as good - if not better - than book one.
If you don't know much about The Rules for Disappearing, I really suggest you don't go on reading here because there will be spoilers. This story takes off after book one ended, Anna is worried about the journal Thomas returned to her and the note that he may be coming back in her life. She's scared and angry and is trying to learn how to defend herself, which makes Ethan suspicious there is something going on. Things go out of control once everyone finds out about the journal and Ethan, Teeny and Anna all end up abducted and part of a power struggle game they really shouldn't have been involved in.
I can't possibly emphasize on how amazing this sequel was and how incredibly well written. It's so action-packed, full of surprises and smart survival techniques. Anna's journey in the witness protection program has clearly changed both her and her sister Teeny and they're more well equipped dealing with the traumatizing new situation they were thrust in when they aren't sure if they'll actually make it out of there alive. They are so much stronger you can practically see the personal growth and depth they had undergone and I quite enjoyed it.They don't know who to trust and who they can accidentally drag down into danger with them. It's all so incredibly well thought out, it was definitely impressive just devouring this book in hopes of understanding what the hell's going on.
In case you're wondering what mysteries lie in this book: There's a mole in the agency no one knows who. Thomas has a masked accomplice Anna knows but can't place. There's an assassin after her and Ethan that may or may not be more dangerous than Thomas who she shouldn't by any means trust even though he's presumably protecting her…ish. Anna has no idea what the full plan is and why or how she got in the middle of this power struggle. Why send her the journal? Why kidnap her, Ethan and Teeny? Will she make it out alive? How bad would it be to call her parents? The cops? The agency?
There's so much at stake here and the entire book is so well crafted I was in awe. I'm not a big fan of sequels with mystery and contemporary novels, but I was very impressed by this one. Ashley Elston is absolutely incredible and I can't wait to read more books by her in the foreseeable future.