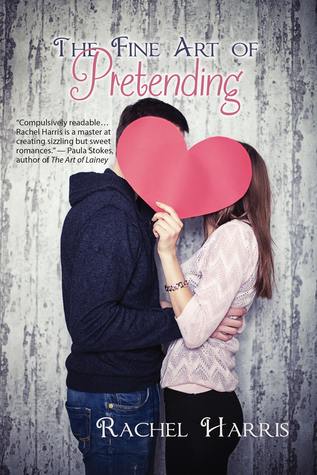 ISBN:
1939392284
Book Genre:
Young Adult Contemporary
Release Date:
September 30th 2014
Publisher:
Spencer Hill Contemporary
Goodreads Synopsis:
According to the guys at Fairfield Academy, there are two types of girls: the kind you hook up with, and the kind you're friends with. Seventeen-year-old Alyssa Reed is the second type. And she hates it. With just one year left to change her rank, she devises a plan to become the first type by homecoming, and she sets her sights on the perfect date—Justin Carter, Fairfield Academy's biggest hottie and most notorious player.
With 57 days until the dance, Aly launches Operation Sex Appeal and sheds her tomboy image. The only thing left is for Justin actually to notice her. Enter best friend Brandon Taylor, the school's second biggest hottie, and now Aly's pretend boyfriend. With his help, elevating from "funny friend" to "tempting vixen" is only a matter of time.
But when everything goes according to plan, the inevitable "break up" leaves their friendship in shambles, and Aly and Brandon with feelings they can't explain. And the fake couple discovers pretending can sometimes cost you the one thing you never expected to want.
Review:
When Alyssa looked at the photos on her wall of shame (photos of all the pity dates she's had since starting high school) she decided she needed to do something about it in order to get an actual date for homecoming since it's her senior year. She thinks a complete makeover in 'Operation Sex Appeal' is all she needs until her best friend Brandon tells her that it has nothing to do with her looks and everything to do with the fact that she's a Commitment not a Casual. The plan changes slightly so that she'd find a way to convince all the guys that she's a Casual, and who better than the king of casual dating, Justin, to spread the word? In order to get Justin to notice her new persona and believe she's truly a Casual at heart, she ropes her best friend Brandon into pretending they're dating. Brandon agrees, mostly so that he could convince her that there's nothing wrong with being a Commitment, and anything with Justin is just plain bad. At some point Alyssa realizes that maybe Operation Sex Appeal and being a Casual were really not the things for her, but by then it's too late and everything has gone out of control.
I absolutely loved reading this book! Rachel's writing is incredible and has a lot of humor added to the mix. I really liked Brandon and Alyssa's relationship, well, before they started pretending to date. Alyssa's makeover was kind of fun and inspiring, but not in the way of clothes, more of in the way of gaining confidence to change herself and braving it out her comfort zone, I definitely admired that. I also loved how supportive Brandon was, and how loyal and brilliant he was as a friend, just not his commitment-phobe moments.
I enjoy reading books from both point of views, as well as seeing the friends on both sides and their reaction to the wild journey and experiment Alyssa was going for. There was also something entertaining about the countdown throughout the book to homecoming. The last part with Brandon wasn't as well developed as I had hoped for the realization to hit him, it had to be stronger or more dramatic, but otherwise the story was so great, such a fun and quick read, and absolutely well-written! I can't wait to read the companion novel as well as other books by the author!
Rating: 4/5!