Wishlist Wednesday is a book blog hop hosted
@ Pen to Paper
where we will post about one book per week that has been on our wishlist for some time, or just added (it's entirely up to you), that we can't wait to get off the wishlist and onto our wonderful shelves.
My pick here would be the sequel to one of my favorite books of 2013: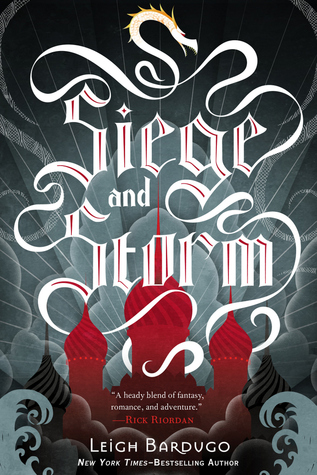 Siege and Storm by Leigh Bardugo
Hunted across the True Sea, haunted by the lives she took on the Fold, Alina must try to make a life with Mal in an unfamiliar land. She finds starting new is not easy while keeping her identity as the Sun Summoner a secret. She can't outrun her past or her destiny for long.
The Darkling has emerged from the Shadow Fold with a terrifying new power and a dangerous plan that will test the very boundaries of the natural world. With the help of a notorious privateer, Alina returns to the country she abandoned, determined to fight the forces gathering against Ravka. But as her power grows, Alina slips deeper into the Darkling's game of forbidden magic, and farther away from Mal. Somehow, she will have to choose between her country, her power, and the love she always thought would guide her--or risk losing everything to the oncoming storm.
"Waiting On" Wednesday is a weekly event, hosted @
Breaking The Spine
, that spotlights upcoming releases that we're eagerly anticipating
Not that I read book two, but I'm kind of waiting for this book so I can fully read the entire series without waiting impatiently!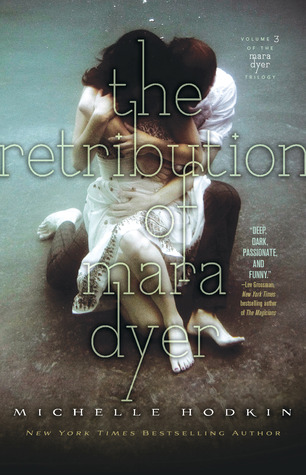 The Retribution of Mara Dyer by Michelle Hodkin
Mara Dyer wants to believe there's more to the lies she's been told.
There is.
She doesn't stop to think about where her quest for the truth might lead.
She should.
She never had to imagine how far she would go for vengeance.
She will now.
Loyalties are betrayed, guilt and innocence tangle, and fate and chance collide in this shocking conclusion to Mara Dyer's story.
Retribution has arrived.