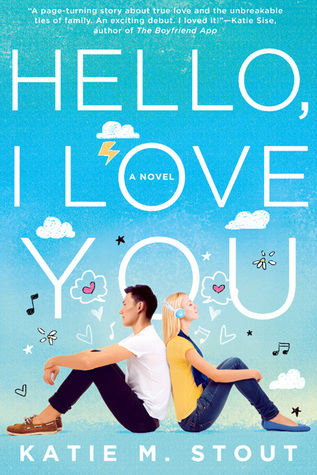 ISBN:
1250052599
Book Genre:
YA Contemporary
Release Date:
June 9th 2015
Publisher:
St. Martin's Griffin
Goodreads Synopsis:
A teen escapes to a boarding school abroad and falls for a Korean pop star in this fun and fresh romantic novel in the vein of Anna and the French Kiss.
Grace Wilde is running—from the multi-million dollar mansion her record producer father bought, the famous older brother who's topped the country music charts five years in a row, and the mother who blames her for her brother's breakdown. Grace escapes to the farthest place from home she can think of, a boarding school in Korea, hoping for a fresh start.
She wants nothing to do with music, but when her roommate Sophie's twin brother Jason turns out to be the newest Korean pop music superstar, Grace is thrust back into the world of fame. She can't stand Jason, whose celebrity status is only outmatched by his oversized ego, but they form a tenuous alliance for the sake of her friendship with Sophie. As the months go by and Grace adjusts to her new life in Korea, even she can't deny the sparks flying between her and the KPOP idol.
Soon, Grace realizes that her feelings for Jason threaten her promise to herself that she'll leave behind the music industry that destroyed her family. But can Grace ignore her attraction to Jason and her undeniable pull of the music she was born to write? Sweet, fun, and romantic, this young adult novel explores what it means to experience first love and discover who you really are in the process.
Review:


I had completely forgotten what the book was about by the time I started reading it, and I like how it gave me a fresh look onto the story with no expectations. I was pleasantly surprised to find that it was about a girl going to a boarding school in Korea of all places. It was actually an interesting venue and unexpected for me, but I think that makes it a cool book for people interested in Korean culture as the characters brings that up alongside Grace's journey.
Grace travelled halfway across the world to escape family drama she just wasn't ready to face. She takes this brave venture into the world, something she probably wouldn't have embarked on before due to the fact that she was linguistically inept. So fleeing home must have been for a good reason. You can tell something is off and how affected she is about the family problem from how nervous she is, how she tries to battle her anxiety by reciting periodic table elements and not talking about home a lot. She doesn't have an easy relationship with her parents, but she misses her siblings a lot. I did like that part of the story, it showed various sides of her as she went from wanting to do something that wasn't related by any means to the music industry in order to avoid the family legacy, even if she hated it. Grace is escaping, only to actually find herself, face her demons and try to make a new life starting over.
Aside from Grace, I didn't feel like the characters had much depth, and I didn't get closure on a few things by the end of the story. I'd wanted to know a lot more, and was sadly disappointed when that didn't happen. But I did enjoy myself nonetheless. It was a fun read and I love anything with cultural diversity whether in setting or characters - or both.