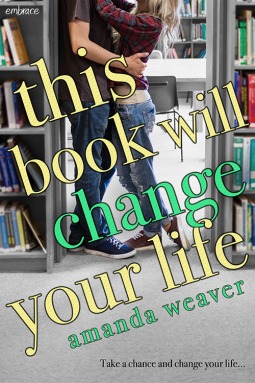 Book Genre:
New Adult Contemporary
Release Date:
September 28th 2015
Publisher:
Entangled Publishing
Take a chance and change your life…
College was supposed to be where Hannah's hard work paid off, but the major in honors chemistry she's been working towards since childhood is slipping away. Worse, she's not sure she wants it anymore. Salvation comes from an unlikely place—a used bookstore and Ben, the passionate college senior who works there.
Ben's trapped in a life mapped out for him. Trapped in a future career as a lawyer to make his father happy. Trapped pursuing a girl he doesn't even like because she fits into a world he doesn't want, but can't escape. But then he meets Hannah. And for the first time, he knows what it means to truly want something.
So he gives in to being her friend. Then to wanting her. Then to kissing her. And within the freedom of his impulsivity, both of their carefully planned lives begin to fall apart.
So I'm pretty sure 3/4 of this book is quotable and basically describes my life and my addiction to reading. Plus it's based in a BOOKSTORE with a BOOK LOVER turning a non-book lover into a passionate reader. I mean, let's face it that's one of the best conversions in the world.
All the book talk aside, I really enjoyed the other parts of the story, ones where you're doing the wrong things in life just because it's expected or you're trapped in them. I love the courage the characters exhibited to break out of the molds or at least want to, because regret is one of the worst things in life, especially when it's for something that changes you and makes you miserable and hardened and it's too late to fix things.
I decided to pick my favourite quotes (which wasn't easy) to share:
*His dark, heavy eyebrows arch up behind his glasses. "Well, what do you like to read?"
My face goes warm again. "I'm not...much of a reader, I guess."
A pause. "Not much of a reader?" He frowns, like the very idea is incomprehensible. I've probably just offended him or something. Come to think of it, saying, "I'm not much of a reader" in a bookstore is kind of like swearing in church.
*"Exactly. There's no one answer. No absolute. In a way, I love every book I've ever read because I took something from every one. Except The Red Badge of Courage. I really hated that one. Utterly irredeemable."
*He shakes his head. "Tragic. Okay, so what to read first? God, a person could go crazy trying to choose."
*I arch an eyebrow. "A book will change my life?"
"Any book can change your life if it's the right book and if you let it. Every book can change your life."
*"That's the great thing about books," Ben says. "As opposed to movies or, God forbid, real life - The only thing that matters is how the reader perceives it."
Rating: 4/5